Interview with Flora Waycott for Toi Art Gallery
Flora Waycott is an artist and illustrator from England, currently living in Australia. Raised in Japan as a child, her parents bought her first paint set when she was 8 years old and enrolled her in to art classes in her neighborhood, where she embarked on her creative journey. She graduated with a degree in textile design and worked as a textile designer for a number of years, working with patterns and exciting color palettes. Her love of nature is prominent in her work, combined with little snippets of the world around her, with bold color and thoughtful details. 
How was your childhood like? Are your parents artists? 
I was born in England and was raised in both England and Japan, as my mother is Japanese. My parents are not artists but are both creative; my dad is a writer and so worked from home a lot when I was growing up and my mother has many creative skills: she sews, knits, embroiders. My mother was always making clothes and other things for my sister and I, therefore from a young age I was surrounded by craft and creativity. My favorite thing to do was to be at home with my mother, learning to knit or sewing something together.
 You grew up in Japan as a child, how did this influence your artistic vision?
I treasure the experience my parents gave me when we moved to Japan; my sister and I attended a local Japanese school and we very quickly adopted the routine of Japanese life. In Japan we were surrounded by art and creativity, it was everywhere: in the kimonos we wore on special occasions, paper envelopes received at New Year, making origami shapes with friends at school. I remember being surrounded by patterns and color almost on a daily basis. My parents bought me a set of paints and enrolled me in to after-school art classes, which I attended for five years with other children in our neighborhood. The years we spent in Japan influenced me greatly and I carry that time with me, in my art and in my personality.
 Where is home?
At the moment, home is in Australia, with my partner and our little grey cat Shima. But I actually have many homes and sometimes it does get confusing! Of course I have England and Japan, but I also spent 9 years living in New Zealand and now Australia, so these countries also have a big place in my heart. Ultimately though, when I think of 'home' I think of England as that is where my family is. I have so many fond memories of growing up in England and if I think about it too much I start to miss it terribly! I am lucky to have a few places to call home.
 How is your work routine? does staying at home affect your working flow?
I have tried both having a studio in the city and working from home and I think both have their good and bad points! When I lived in Sydney, I shared a studio with some wonderful creatives and it was so nice to make friends that way and share ideas. But I now work from home and I like it very much. I have set up my spare room as my studio and the things that work for me are keeping it organised, making sure I have a decent desk and painting space and tidying away my things at the end of the day. Having these small routines make it much more pleasurable. And being near the kitchen to make cups of tea!
 How is your workspace like
I have two desks in my workspace – one for my computer and one for painting / drawing. My painting table is in front of a window so I have a lot of natural light flooding in as I create. I have a bookshelf with my favourite books and my cupboards are full of paints, paint brushes, papers etc.
 What/who inspired you?
Inspiration comes in many forms and they often change depending on where I am. I am always inspired by the natural world; particularly the shapes of plants and the wonder of watching them grow and bloom. I am inspired by flea markets and all of the quirky things to be found. I am always inspired by my surroundings; there is usually something I can find to spark an idea.
As for artists, I love the intricate yet delicate work of Josef Frank and the dreamy soft paintings of Marc Chagall and the poet and painter Yumeji Takehisa.
Vintage Cotton Italian Textile by Joseph Frank
Entwined limited edition print
Yumeji Takehisa
You work on pattern and textiles, which are related to everyday objects and everyday life, how does this connection between art and concrete things influence your work?
I have found that drawing inspiration from my own life has been integral to my growth as an illustrator. At the beginning of my career, especially at art school, I was a little lost and wasn't sure how to narrow down all of my interests in to a developed and considered style. By looking in at my own life and my own interests, I started to find the answers I was looking for. Everyday objects are things we can all relate to, but we will all have slightly different versions of them. The coffee cup I use everyday will be different to yours. The practice of drawing from my own life has helped me to grow and stretch my creative muscles, leaving a little bit of myself in each piece I create.
Winter Kitchen  Limited edition print 
What are you reading?
I am currently reading a book my friend lent me called Night School by Richard Wiseman, all about the power of sleep and dreams! It is a very interesting read!
 How do you work on children's books?
I worked on a children's book on yoga for children, authored by Alex Bauermeister and it was a very interesting process. As it tends to be a larger project there are many more layers of sketching and getting to know the rhythm of the writing. It is fun to create a character and work on their poses and faces, watching them come to life! Creating scenes is also something I enjoyed – a world to get lost in!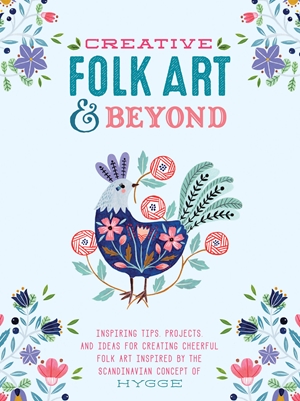 What are your future projects?
I have a few projects at the moment including packaging for sweets and a baby's board book. I also have a few personal projects on the go which I always like to work on when I am not working for clients – I am working on some more greetings cards for my online store and a 2021 calendar which will hopefully be ready soon. Ongoing projects include painting practice in my sketchbook and trying out new art materials.
Midnight Wanderings limited edition print
Is there a crazy project you would like to try?
I would like to have a go at painting a mural one day! I have never worked on such a large scale so I would be a fun project!
Interview by Karina Miller
Do you want to get to know Toi's artists? check out this interview with artist Martin Haake
Leave a comment
Comments will be approved before showing up.